G.COCCO FARFALLONI
This pasta is the real deal. Produced in the Chieti Province of Abruzzo, the de-facto capital of quality pasta production, Giuseppe Cocco uses old world techniques and bronze die to extrude its pasta. This creates a slightly rough finish to the noodle, allowing it to cling perfectly to sauce.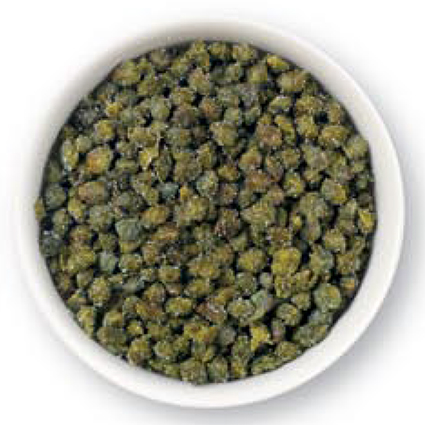 GROCERY, CONDIMENTS, VEGETABLES & BEANS
Many chefs prefer capers packed in salt, as opposed to brine because the dry salt pack's ability to maintain the caper's piquant flavor. To use, wash the capers in cold water to rinse off the excess salt.