Our Brand Partners Are
Italian Focused With A Mediterranean Flair
We're honored to have partnered with many of the leading specialty brands in the food industry. From various Italian food companies, premium goods, specialty food stores, and more, Lettieri & Co. works with the best!
See Why Leading Food Brands
Choose To Partner With Lettieri & Co.
As specialty food distributors, we strive to partner with quality brands who bring consumers unique and premium products. Our partners have delicious imported food from all over the world, including remote locations such as Greci Italy. From flavorful garnishes such as chili threads, exquisite spirits like Amaro del Capo, even delectable desserts such as spumoni bomba, we import and distribute it all. Learn more about why leading brands choose Lettieri & Co. below!
Our line centers around unique products that will help to differentiate your business from competitors.

Because we are a direct importer, we are able to provide your business with the lowest prices available.

Our products have won numerous awards, including 11 sofi finalists and winners over the past 20 years.

We provide a wide range of retail and food services focused on specialty products including grocery, deli, frozen, wine and spirits.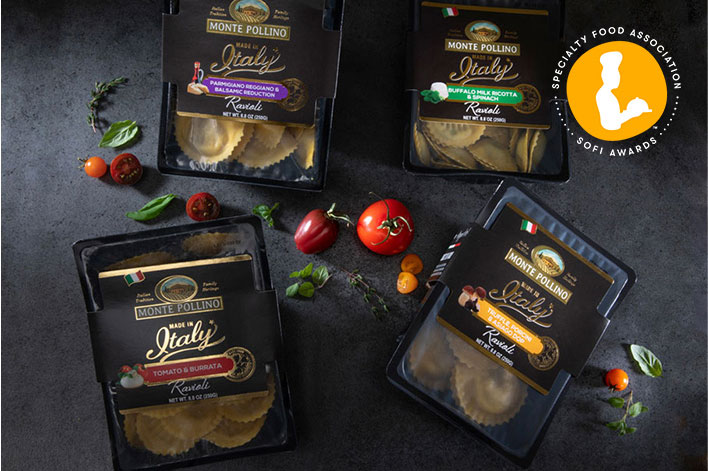 Our Very Own House Brand
Learn More About Monte Pollino
Aside from working with amazing outside brands, we've also created our very own in-house brand, Monte Pollino. The goal behind Monte Pollino was to provide fresh ingredients and authentic, great taste, straight from our family's roots back in Italy. Due to our company's values, we have become one of the most reliable Italian food importers and manufacturers around. In addition, with our recent 2021 – sofi Gold Award for our Truffle, Porcini, & Asiago DOP Ravioli, we're honored to say that the consumer response has been great. Through amazing flavors and all-natural ingredients, Monte Pollino has quickly become one of the favorite Italian food brands around the country. Monte Pollino signifies everyday, high quality Italian style foods, at an excellent price!
Our Brands
A List Of Our Brands