GIUSTI SABA (COOKED MUST)
Dating back to the ancient Romans, Saba comes from grape juice cooked down, becoming dense and sweet. Perfect for ricotta and mature cheeses, polenta and omelets, or simply added to ice cream and fruit.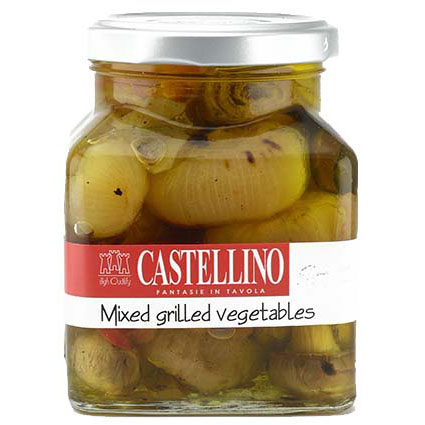 GROCERY, VEGETABLES & LEGUMES
We are proud to introduce Castellino?s new assortment of retail vegetable antipasti. The attractive clear jars, and simple, elegant packaging, allow your customers to see the superior quality vegetables packed in side. After one taste, your customers will realize that not all jarred vegetables are created equal!