CASTELLINO GRILLED ARTICHOKE HALVES – BULK
Rustic Grilled Artichokes Halves. These tender artichoke halves make an excellent side dish for main courses or appetizers. From selection of the freshest produce, to its state of-the-art production facility in Marche, Castellino takes pride in producing the best tasting antipastos available.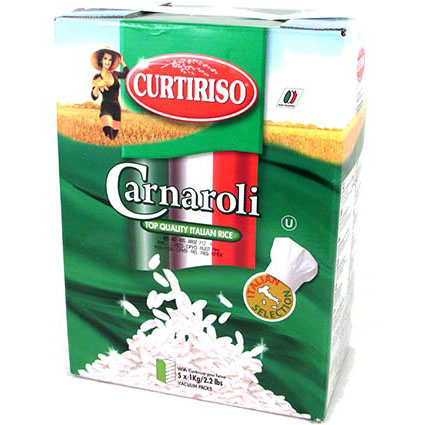 GROCERY, FLOUR, RICE & GRAIN, RICE, GRAINS & FLOUR
Carnaroli rice starch is that richest in amylose, a substance which helps make the grain consistent and keeps it firm at all times. Its unequaled gastronomic aptitudes lie in its excellent capacity to absorb aromas and condiments and in the balanced release of starch during cooking, which makes it possible to amalgamate and bring out the flavors of the most varied foods.