GIUSTI DUCHESSA CARLOTTA
Giuseppe Giusti is quite possibly the world's greatest balsamic producer. Their award winning balsamics are produced with great skill and care in the time honored tradition of true Aceto Balsamico di Modena.  Their line offers a product for all price ranges and culinary uses.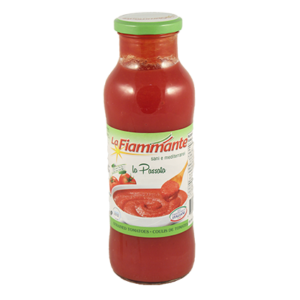 Specials, GROCERY, TOMATOES
La Fiammante is one of Italy's most popular tomato brands. They are Vera Pizza Napoletana approved, which means they meet strict requirements that respect the tradition of Neapolitan pizza ingredients. By putting time and care into their picking and packaging process, La Fiammante ensures a high quality product that is filled with undeniable flavor.  Once you try these tomatoes, it will be hard to go back to anything else.