FRANTOIA 1LT
The award winning Frantoia Extra Virgin Olive Oil is skillfully blended by Manfredi Barbera. The unique olive medley yields an oil with complexity and balance. Frantoia is fruity and mild on the palette, with a light pepper finish.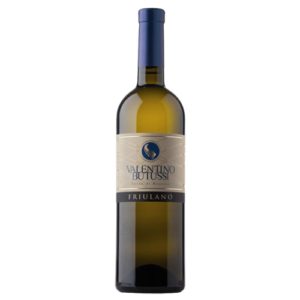 WINE & SPIRITS, WHITE WINE
Straw yellow tending to pale green in appearance, this Friulano releases delicate fragrances reminiscent of wildflowers. The palate is pleasantly dry, and showcases a hint of juicy peach, sage, mint and fresh cut grass on the palate that comes together to create a complex mid-palate laced with chalky minerality, An intriguing note of bitterish almond tightens up the palate on the finish.