CINQUINA MEDITERRANEAN FANTASY OLIVE MEDLEY – BULK
The combination of time, tradition and technology has rewarded Cinquina with the ISO 9001 certificate which has placed the Company among the best food industries in Abruzzo. All Cinquina products are packed in handy packaging preserving their authenticity and allowing them to be distributed and enjoyed all over the world. The olives are packed as soon as they are picked; that is why they keep their superb taste, aroma and freshness. Cinquina olives are perfect for making authentic Mediterranean dishes.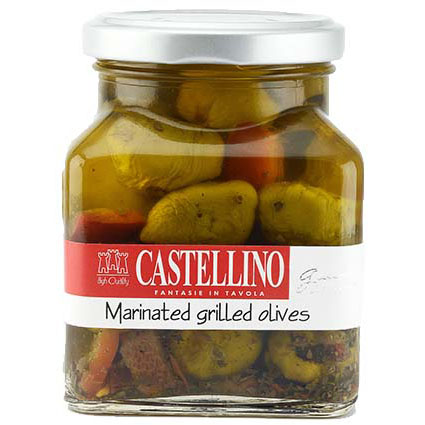 GROCERY, VEGETABLES & LEGUMES
We are proud to introduce Castellino?s new assortment of retail vegetable antipasti. The attractive clear jars, and simple, elegant packaging, allow your customers to see the superior quality vegetables packed in side. After one taste, your customers will realize that not all jarred vegetables are created equal!