CANAAN ORGANIC MAFTOUL (COUSCOUS)
Authentic Palestinian couscous hand rolled with whole wheat flour with a wholesome flavor and firm texture, totally unlike any couscous you have tried before.  Our women-owned cooperatives begin with organic wheat that is boiled, sun-dried and cracked, hand rolling it in ground whole wheat flour, then steaming and sun drying it.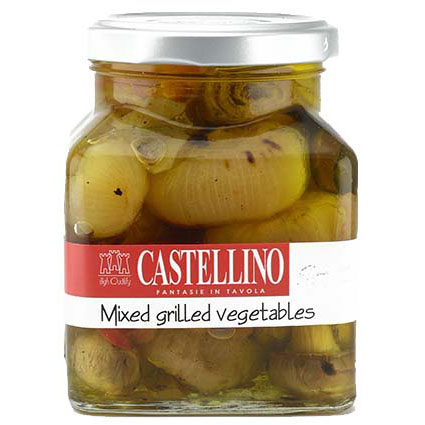 GROCERY, VEGETABLES & LEGUMES
We are proud to introduce Castellino?s new assortment of retail vegetable antipasti. The attractive clear jars, and simple, elegant packaging, allow your customers to see the superior quality vegetables packed in side. After one taste, your customers will realize that not all jarred vegetables are created equal!