CANAAN ORGANIC MAFTOUL (COUSCOUS)
Authentic Palestinian couscous hand rolled with whole wheat flour with a wholesome flavor and firm texture, totally unlike any couscous you have tried before.  Our women-owned cooperatives begin with organic wheat that is boiled, sun-dried and cracked, hand rolling it in ground whole wheat flour, then steaming and sun drying it.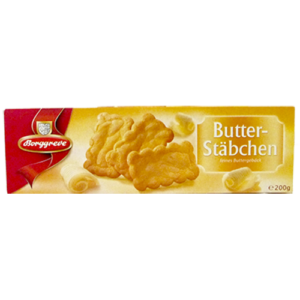 GROCERY, BAKED GOODS
Since 1928, Borggreve has produced its exclusive biscuit and pastry specialties in the traditional way which has been handed down over many years. This fine shortbread is made with 22% butter. Its traditional taste makes it a perfect match for coffee or tea.