BARBERA LORENZO #5 *sofi GOLD AWARD WINNER 2014*
2014 sofi Award Winner for Most Outstanding Oil! The Barbera Lorenzo line, named after 3 generations of Lorenzo Barbera's, is the company's pride and joy. The line consists of single varietals, all grown in the ideal olive growing climates of Sicily. Lorenzo no 5 Varietal: Nocellara del Belice (pitted) Origin: Central Sicily (Castelvetrano) Description: Mild aroma and a sweet, delicate taste. Ideal for seafood dishes and use in the pastry arts.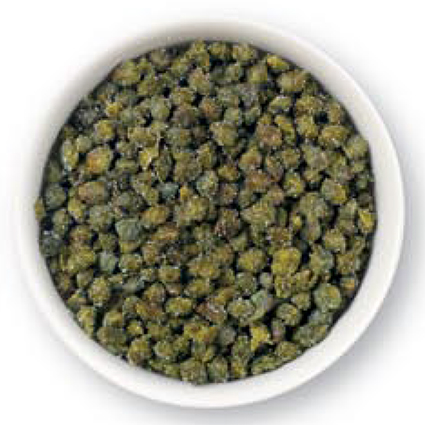 GROCERY, CONDIMENTS, VEGETABLES & BEANS
Many chefs prefer capers packed in salt, as opposed to brine because the dry salt pack's ability to maintain the caper's piquant flavor. To use, wash the capers in cold water to rinse off the excess salt.