FRANTOIA 500 ML
The award winning Frantoia Extra Virgin Olive Oil is skillfully blended by Manfredi Barbera. The unique olive medley yields an oil with complexity and balance. Frantoia is fruity and mild on the palette, with a light pepper finish.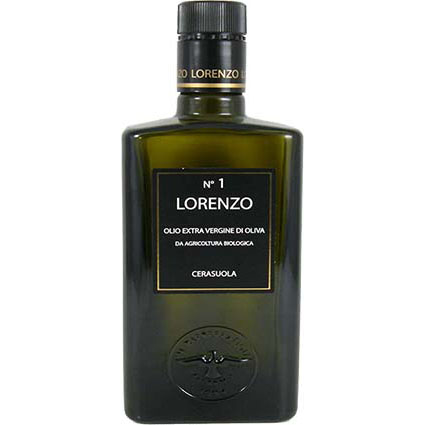 GROCERY, BULK & FINISHING OIL
The Barbera Lorenzo line, named after 3 generations of Lorenzo Barbera's, is the company's pride and joy. The line consists of single varietals, all grown in the ideal olive growing climates of Sicily. Lorenzo no 1 Varietal: Cerasuola Origin: Western Sicily (P.D.O. Valli Trapanesi) Description: Deep green in color with a distinctive fruity aroma particularly suited for drizzling over vegetable soups and meat dishes.