Quality Importers & Distributors
We Simplify The Food Supply Chain
At Lettieri, we pride ourselves on our well traveled inventory of specialty food products. Quality food is what we love, and we are honored to deliver the finest goods from across the globe. We import sofi™ Award winning food straight from the source, and we wouldn't have it any other way. Our commitment is to provide quality products, along with exceptional food delivery services. Welcome to Lettieri & Co. your go-to food import and distribution experts!
Your Distribution Solution
Specialty Starts Here
Our highly skilled food importers and distributors operate with maximum efficiency. As a result, we manage US distributing on behalf of top brands from coast-to-coast with ease. Our fleet of delivery trucks smoothly ship your products to retailers, specialty stores, restaurants, and food-service professionals nationwide. The journey to having your specialty food delivered begins with Lettieri.
Why Choose Lettieri & Co.?
We Grow Your Business In 3 Simple Steps
Needless to say, the food import and distribution business can have its challenges. However, with well over three decades of experience, Lettieri & Co. has mastered the process from beginning to end. Our highly trained staff is well-versed in navigating the food industry and can help you through a simple 3-Step Process!
STEP 1
We Partner
At Lettieri, ensuring a strong relationship matters most, which is how we earn your trust. As our valued partner, we share one common goal, and that is your brand's success!
STEP 2
Provide Guidance
By sharing our strategies and expertise, our partners have a blueprint to business growth. We provide guidance every step of the way, from start to finish, so you won't go at it alone!
STEP 3
Then We Scale
Our sales reps are ready to help you find the best items for your business. In addition, we also help our brand partners scale in the most efficient and cost-effective way possible.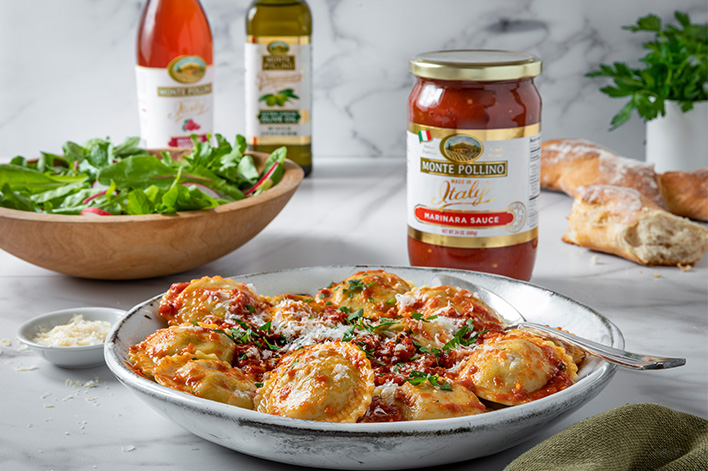 We Value Quality, Honesty, & Integrity
Allowing Us To Earn Our Clients' Trust
Over the years, Lettieri & Co. has been entrusted by many leading brands with their fine products. From hard to find specialty foods, wholesome food services, fine wine and good spirits, among others, we have worked with a vast product line! With such an honor, we can certainly say that we do not take this responsibility lightly. This is why we pride ourselves on reliability, precision, as well as a cost-effective approach so that our clients can prosper. In addition, we also focus on quality which has allowed us to win numerous awards, including sofi Awards over the past 20 years. Our import and food delivery services are second to none, which is how we have earned the credibility, trust, and confidence of our partners.
Our Reviews
We Love Working with You!
See what our partners have to say about our services. We truly appreciate their kind words!
What Benefits Do We Offer You?
We Make Food Distribution Easy!
Looking for additional benefits? We essentially provide our partners with end-to-end solutions for importing and specialty food delivery services. We'll help you overcome all obstacles and handle the heavy lifting, so you can scale your brand.
International Imports
We import foods that are sourced and uniquely curated from all over the world, allowing you to distinguish your brand's taste.

Food Shipping & Logistics
Lettieri facilitates a seamless import and distribution process via expert beginning to end solutions at each step of the supply chain.

Safe Food Transport
Our optimized processes and quality food transport containers ensure safe food temperatures to avoid damage during fulfillment.

Fast Distribution Timing
We pride ourselves on strategically fast and efficient food distribution schedules so that all shipments arrive safely and on time.
More Than A Partner
You're Part Of The Family!
At Lettieri & Co. our partners are like family! This is precisely why we provide wine and food imports, distribution, and other specialty food services at California wholesale prices! In addition, our team of professionals are seasoned in the food industry and can help with additional services.
Key Services Such As:
Mediterranean Food Imports

Gourmet Food Supplier Service

Food Distribution and Marketing

Networking with P

ackaging Distributors
Interested in Working with Us?
Let's Schedule an Appointment!
Are you ready to achieve growth in your business? If so, the next step would be to use our contact form and schedule an appointment with our experts. A specialist will then be in touch, contact us TODAY!
Get Started
Please enter your contact information below