BIANCO FORNO PALMINE W/ CHOCOLATE DRIZZLE 12/230G
These flaky puff pastry cookies are drizzled in decadent chocolate. Perfect with tea or espresso or as a light dessert.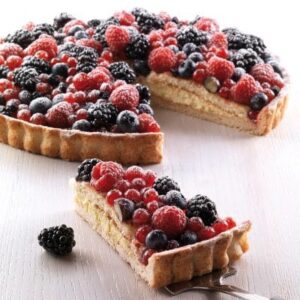 FROZEN, FROZEN DESSERTS
Shortcrust pastry base filled with Chantilly cream, topped with a layer of sponge cake and lavishly garnished with an assortment of blackberries, raspberries, red currants and strawberries. Pre-cut.