ROCHETTA SPARKLING WATER 750ML
The Rocchetta Brio Blu is a natural lightly mineralized water, characterized by a delicate carbonation that makes it pleasing to the palate, while maintaining all the lightness of Rocchetta Water. Brio Blu is the water of taste and vivacity, packaged in an unmistakable elegant blue bottle, which has created its own "color code" in the carbonated mineral water market, paving the way for a myriad of imitations.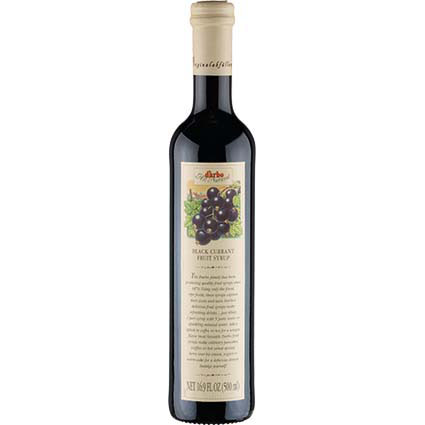 Specials, GROCERY, HONEY & SYRUPS, BEVERAGE & BAR
After adding these versatile syrups to your pantry, you'll wonder what you ever did without them! Try the all-natural black currant syrups over pancakes, ice cream or pound cake. Add them to your bar repertoire for imaginative cocktails, punches and mocktails.