ROCHETTA SPARKLING WATER 500ML
The Rocchetta Brio Blu is a natural lightly mineralized water, characterized by a delicate carbonation that makes it pleasing to the palate, while maintaining all the lightness of Rocchetta Water. Brio Blu is the water of taste and vivacity, packaged in an unmistakable elegant blue bottle, which has created its own "color code" in the carbonated mineral water market, paving the way for a myriad of imitations.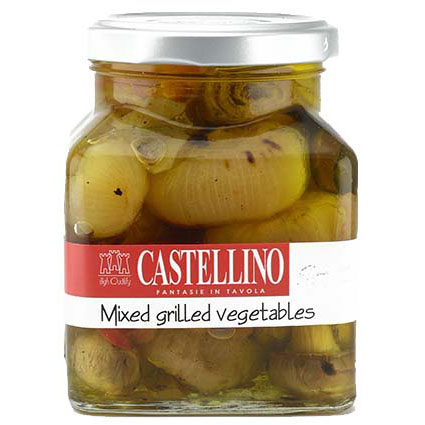 GROCERY, VEGETABLES & LEGUMES
We are proud to introduce Castellino?s new assortment of retail vegetable antipasti. The attractive clear jars, and simple, elegant packaging, allow your customers to see the superior quality vegetables packed in side. After one taste, your customers will realize that not all jarred vegetables are created equal!