ROCHETTA SPARKLING WATER 250ML
The Rocchetta Brio Blu is a natural lightly mineralized water, characterized by a delicate carbonation that makes it pleasing to the palate, while maintaining all the lightness of Rocchetta Water. Brio Blu is the water of taste and vivacity, packaged in an unmistakable elegant blue bottle, which has created its own "color code" in the carbonated mineral water market, paving the way for a myriad of imitations.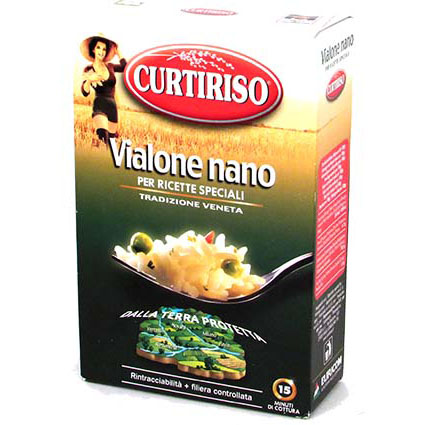 GROCERY, RICE, GRAINS & FLOUR
The pride and joy of the Po Plain, Vialone Nano is made in the Southern Veronese district, where it is cultivated in areas irrigated with spring water. The medium sized grain, which is rounded and semi-elongated, has the capacity to absorb condiments and stay firm during cooking, making it one of the most prized varieties of Italian rice. It is extremely versatile but ideal for refined risottos.