ROCHETTA NATURAL WATER 750ML
Rocchetta is an exceptionally light and pure natural mineral water, which stimulates diuresis and helps to eliminate toxins and impurities from the body. The low concentration of solids in this water helps to normalize the saline-fluid replacement processes, thereby shifting sodium connectives and thus helping to reduce localized fat deposits. For this reason, it is also recommended in low salt diets. This is why Rocchetta is the ultimate beauty water.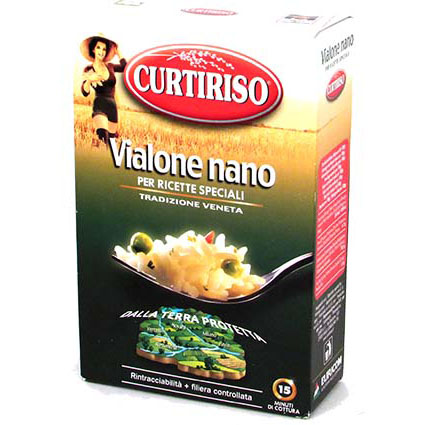 GROCERY, RICE, GRAINS & FLOUR
The pride and joy of the Po Plain, Vialone Nano is made in the Southern Veronese district, where it is cultivated in areas irrigated with spring water. The medium sized grain, which is rounded and semi-elongated, has the capacity to absorb condiments and stay firm during cooking, making it one of the most prized varieties of Italian rice. It is extremely versatile but ideal for refined risottos.