ROCHETTA NATURAL WATER 500ML
Rocchetta is an exceptionally light and pure natural mineral water, which stimulates diuresis and helps to eliminate toxins and impurities from the body. The low concentration of solids in this water helps to normalize the saline-fluid replacement processes, thereby shifting sodium connectives and thus helping to reduce localized fat deposits. For this reason, it is also recommended in low salt diets. This is why Rocchetta is the ultimate beauty water.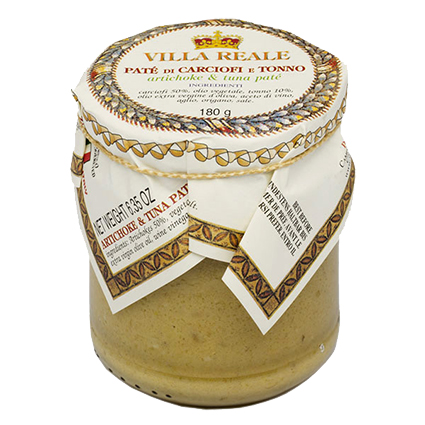 GROCERY, CONDIMENTS
The Villa Reale Artichoke Tuna Pat? contains: artichokes, tuna, vegetable oil, extra virgin olive oil, wine vinegar, natural herbs and salt. These spreadable pat?s are as versatile as they are delicious. Excellent used for bruschetta, smoothed onto warm bread or as an indulgent buffet dip. They are also a simple but tasty addition to pasta and rice dishes.