ROCHETTA NATURAL WATER 1L
Rocchetta is an exceptionally light and pure natural mineral water, which stimulates diuresis and helps to eliminate toxins and impurities from the body. The low concentration of solids in this water helps to normalize the saline-fluid replacement processes, thereby shifting sodium connectives and thus helping to reduce localized fat deposits. For this reason, it is also recommended in low salt diets. This is why Rocchetta is the ultimate beauty water.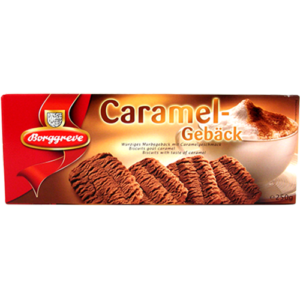 GROCERY, BAKED GOODS
Since 1928, Borggreve has produced its exclusive biscuit and pastry specialties in the traditional way which has been handed down over many years. The finest spices guarantee a cookie with a zippy taste that makes the ideal companion for tea or coffee.