MONTE POLLINO SHREDDED ASIAGO – BULK
The Monte Pollino brand represents top quality and an excellent value. Imported shredded asiago.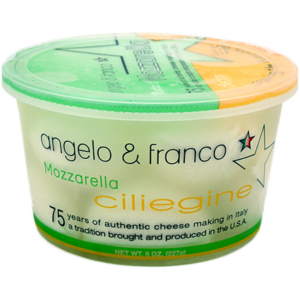 MEAT & CHEESE, FRESH CHEESE
When Angelo Tartaglia and Franco Russo moved to Los Angeles from BagnoliIrpino, Italy, they brought with them the skills and knowledge to produce authentic mozzarella, ricotta and buratta right here in California. The small mozz balls, or ciliegine, make for an excellent appetizer.