MONTE POLLINO SHREDDED ASIAGO – BULK
The Monte Pollino brand represents top quality and an excellent value. Imported shredded asiago.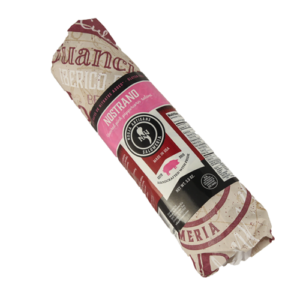 MEAT & CHEESE, SALAMI, SAUSAGE & DELI
This salami from Nduja Artisans is made with Berkshire pork, pink peppercorns wine and garlic.  Nostrano is a very unique tasting salami, initially starts with floral notes and works into a great pepper finish.