MONTE POLLINO RED WINE VINEGAR – BULK
The Monte Pollino brand represents top quality at an excellent price. The red wine vinegar from Italy is perfect for salad dressings or marinades.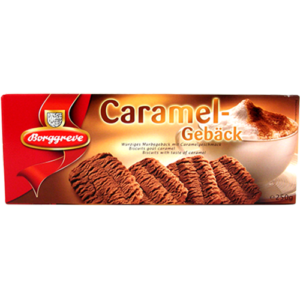 GROCERY, BAKED GOODS
Since 1928, Borggreve has produced its exclusive biscuit and pastry specialties in the traditional way which has been handed down over many years. The finest spices guarantee a cookie with a zippy taste that makes the ideal companion for tea or coffee.