MONTE POLLINO MEAT (EMELIANA) EGG TORTELLINI – BULK
Authentic fresh frozen pasta made with the finest ingredients. These egg pasta tortellini are stuffed with meat.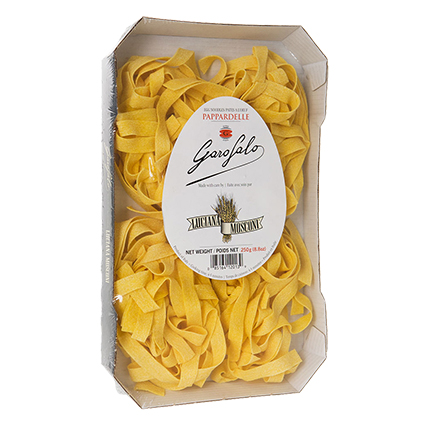 GROCERY, PASTA, BULK PASTA
Made in Italy, this gourmet dried egg pasta IS made with the highest quality durum wheat semolina and fresh eggs...nothing else. The pasta is then slowly dried for more than 24 hours to preserve quality and flavor.