MONTE POLLINO EGG LASAGNA SHEETS (THIN) – BULK
Authentic fresh frozen pasta made with the finest ingredients. Lasagna sheets made with egg pasta.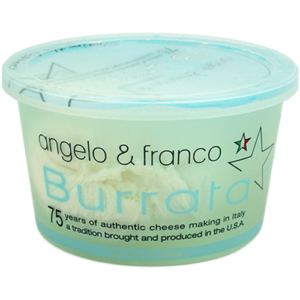 MEAT & CHEESE, FRESH CHEESE
When Angelo Tartaglia and Franco Russo moved to Los Angeles from BagnoliIrpino, Italy, they brought with them the skills and knowledge to produce authentic mozzarella, ricotta and buratta right here in California. Burrata is a fresh cheese made from mozzarella and cream. The outer shell is solid mozzarella while the inside contains both mozzarella and cream, giving it a uniquely soft texture. It is usually served fresh, at room temperature. The name Burrata means "buttery" in Italian.