MONTE POLLINO CHEESE SPINACH AGNOLOTTI – BULK
Authentic fresh frozen pasta made with the finest ingredients. Agnolotti are small stuffed pasta, these are filled with a medley of cheese and spinach.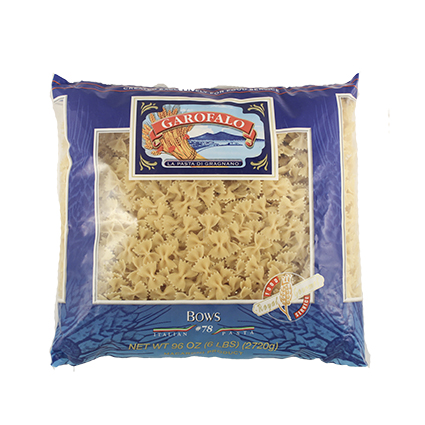 GROCERY, PASTA, BULK PASTA
Made in Italy, the Garofalo Foodservice line of gourmet dried pastas use high quality flour and have a variety of gourmet cuts available to fit the needs of every customer.