LOUIT FRERES DIJON MUSTARD
After almost 200 years of making mustards, Louit Frères is one of France's most loved mustard and condiment brands.  All their mustards are made from the highest quality ingredients.
The distinctive aroma of mustard is volatile after opening the jar, so it is best to avoid containers that are too large. This is why the Louit Frères mustards produced today are packed in characteristic 130-gram barrel-shaped jars.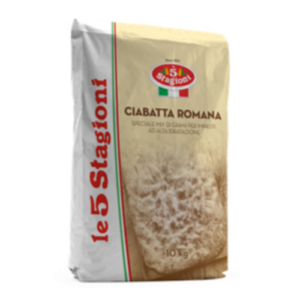 New Items, FOOD SERVICE, RICE
A mix developed to facilitate the production of pizza dough "in pala alla romana". This special mix is particularly suitable for processing direct and indirect doughs and guarantees extreme lightness and digestibility. With Ciabatta Romana, the dough develops a very alveolate crumb crunch and a crispy crust, light on the palate. Its particular composition (which includes Mother Yeast Naturkraft) makes it particularly suitable for doughs requiring long maturations at controlled temperature (refrigerator).