LA VALLE TOMATOES – CHOPPED #10
For more than six decades, La Valle has been bringing genuine Italian flavor to tables around the world. The chopped tomatoes offer a convenient way to add tomatoes to soups and stews.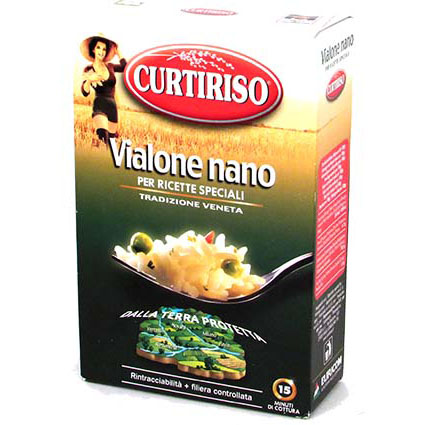 GROCERY, RICE, GRAINS & FLOUR
The pride and joy of the Po Plain, Vialone Nano is made in the Southern Veronese district, where it is cultivated in areas irrigated with spring water. The medium sized grain, which is rounded and semi-elongated, has the capacity to absorb condiments and stay firm during cooking, making it one of the most prized varieties of Italian rice. It is extremely versatile but ideal for refined risottos.