KAYAK GREEK FROZEN YOGURT – PEANUT BUTTER & CARAMELIZED PEANUTS
Perfect for the peanut butter lover.  Filled will delicious flavor with a touch or sweetness from the slow caramelization of the peanut chunks.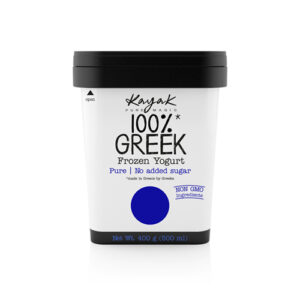 FROZEN, FROZEN DESSERTS
Ideal for people who are looking after their diet and are concerned for low calories consumption. Stevia is a natural sweetener that has no calories.