GIUSTI RICCARDO BALSAMIC VINEGAR *2008 sofi AWARD WINNER*
The Riccardo is extraordinarily dense, with a pleasantly sweet aftertaste. From the old recipe of Riccardo Giusti, a selection of the latest harvest and a long ageing in the antique barrels of Giusti's family renders the round, full bodied balsamic. To be added directly to all foods as a thick sauce, it is ideal for barbecued meats and fish, cheeses, and fruit.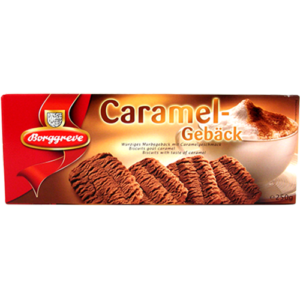 GROCERY, BAKED GOODS
Since 1928, Borggreve has produced its exclusive biscuit and pastry specialties in the traditional way which has been handed down over many years. The finest spices guarantee a cookie with a zippy taste that makes the ideal companion for tea or coffee.