GIUSTI RICCARDO BALSAMIC VINEGAR *2008 sofi AWARD WINNER*
The Riccardo is extraordinarily dense, with a pleasantly sweet aftertaste. From the old recipe of Riccardo Giusti, a selection of the latest harvest and a long ageing in the antique barrels of Giusti's family renders the round, full bodied balsamic. To be added directly to all foods as a thick sauce, it is ideal for barbecued meats and fish, cheeses, and fruit.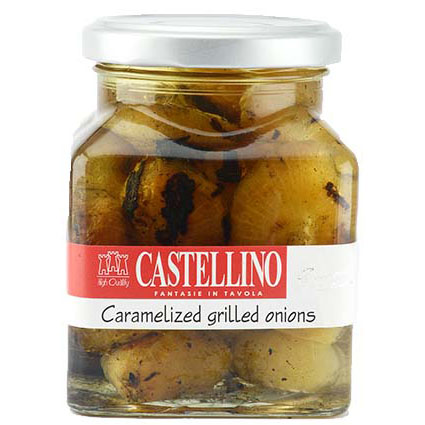 GROCERY, VEGETABLES & LEGUMES
We are proud to introduce Castellino?s new assortment of retail vegetable antipasti. The attractive clear jars, and simple, elegant packaging, allow your customers to see the superior quality vegetables packed in side. After one taste, your customers will realize that not all jarred vegetables are created equal!