GIUSTI BANDA ROSSA BALSAMIC VINEGAR
"Banda Rossa" has always been the pride of the Giuseppe Giusti's Balsamic Vinegars. The family's precious reserve, a limited quantity is released only after extensive ageing in the barrels of the Acetaia. The result is an irresistible mellow balsamic with superb aroma and fruity notes – pure pleasure for the most special occasions.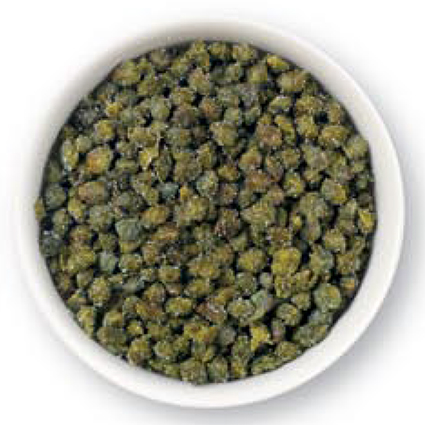 GROCERY, CONDIMENTS, VEGETABLES & BEANS
Many chefs prefer capers packed in salt, as opposed to brine because the dry salt pack's ability to maintain the caper's piquant flavor. To use, wash the capers in cold water to rinse off the excess salt.