GIUSTI 4TH CENTENARY BALSAMIC VINEGAR
This special quality Balsamic Vinegar of Modena is a limited production created to celebrate the four centuries of Giusti's activities. Fourth Centenary, obtained from the most precious grapes, is aged for many years in barrels dating back to the 1800's, drawing aromas and flavors left centuries before. Full bodied, with an unmistakable aromatic bouquet and lasting sweet aftertaste, it is an exceptional complement for many recipes. Drizzle on a grilled steak or sauteed chicken, a wedge of Parmigiano-Reggiano, fresh strawberries or gelato.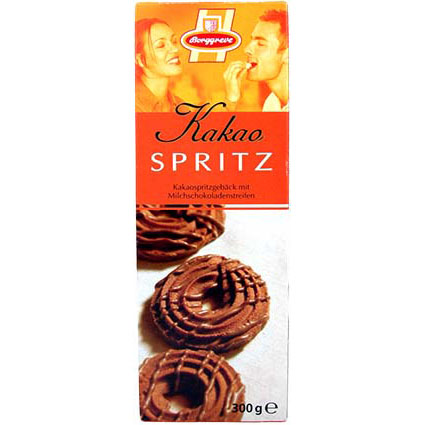 GROCERY, BAKED GOODS
Since 1928, Borggreve has produced its exclusive biscuit and pastry specialties in the traditional way which has been handed down over many years. The kakao spritz has a Viennese whirl with a hint of cocoa and milk chocolate stripes.