FERRARINI PRESLICED MORTADELLA
Authentic cured meats, produced in Reggio Emilia, in the heart of Italian hill country. Ferrarini conciliates tradition with innovation, freshness with the practicality and the rapidity of every day life. The premium quality mortadella come presliced in attractive and practical containers.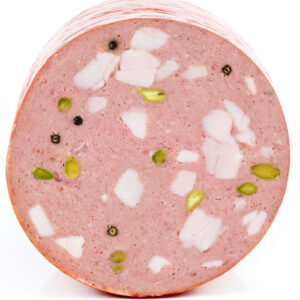 MEAT & CHEESE, SAUSAGE & DELI
This mortadella is made with:
Berkshire pork
Sicilian pistachios
High quality spices
absolutely NO PRESERVATIVES
By far the best domestic mortadella on the market!