FERRARINI PARMA SALAME
Authentic cured meats, produced in Reggio Emilia, in the heart of Italian hill country.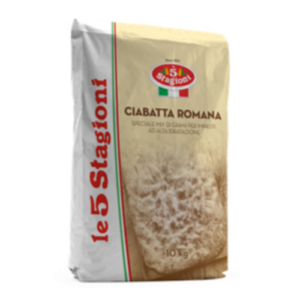 New Items, FOOD SERVICE, RICE
A mix developed to facilitate the production of pizza dough "in pala alla romana". This special mix is particularly suitable for processing direct and indirect doughs and guarantees extreme lightness and digestibility. With Ciabatta Romana, the dough develops a very alveolate crumb crunch and a crispy crust, light on the palate. Its particular composition (which includes Mother Yeast Naturkraft) makes it particularly suitable for doughs requiring long maturations at controlled temperature (refrigerator).