FERRARINI PARMA SALAME MINI CHUBS
The Only Imported Italian Salami in the US Market! Authentic cured meats, produced in Reggio Emilia, in the heart of Italian hill country. Premium quality parma style salami, in convenient 8 oz packages.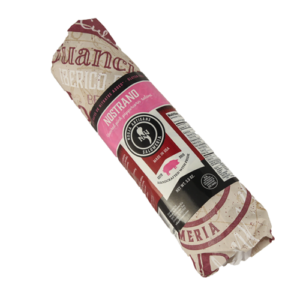 MEAT & CHEESE, SALAMI, SAUSAGE & DELI
This salami from Nduja Artisans is made with Berkshire pork, pink peppercorns wine and garlic.  Nostrano is a very unique tasting salami, initially starts with floral notes and works into a great pepper finish.