ESPUNA TAPAS – PRESLICED SERRANO HAM
Authentic Spanish Serrano ham, presliced for easy eating.  Perfect for cheese platters and antipasto plates.
All Natural
High Quality Ingredients
Made in Spain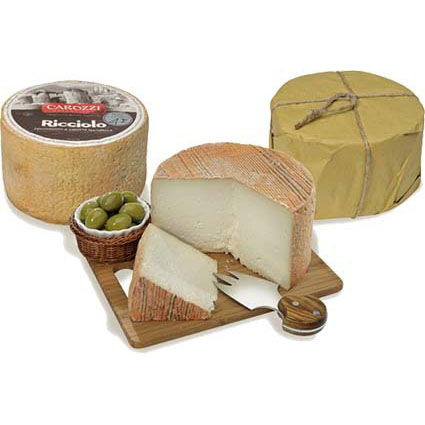 MEAT & CHEESE, SEMI-SOFT & BLUE CHEESE
From an ancient mountain tradition, the cheese Ricciolo unites a soft, melting, creamy, under-rind, with a dry heart, becoming more aromatic throughout its seasoning process. This cheese is obtained by treating whole cow milk with heat similar to the quartirolo cheese. The rounds mature on wooden boards for about 6 months. Perfect as a table cheese; we suggest, to those who love to experience contrasting tastes, to serve it with red wine jellies or fig sauce.