E PIU MASCARPONE
Sometimes referred to Italian cream cheese, this rich, creamy cheese can be used for ravioli fillings or the pastry arts.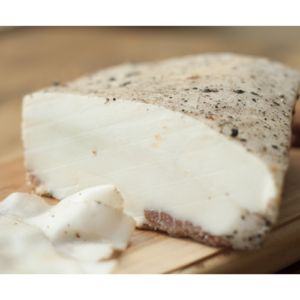 MEAT & CHEESE, SALAMI, SAUSAGE & DELI
Hot Lardo is cured back fat from Iberico de Bellota pigs of Spain. Seasoned with sea salt, Black pepper, Juniper berries, chilis, and lots of fresh herbs. It is used sliced thinly to add luxurious richness to dishes.