CURTIRISO CARNAROLI RICE 10/1KG
Carnaroli rice starch is that richest in amylose, a substance which helps make the grain consistent and keeps it firm at all times. Its unequaled gastronomic aptitudes lie in its excellent capacity to absorb aromas and condiments and in the balanced release of starch during cooking, which makes it possible to amalgamate and bring out the flavors of the most varied foods.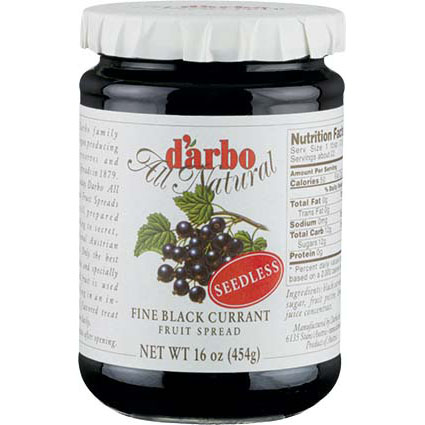 Specials, GROCERY, PRESERVES
Black currant preserves. The Darbo family started making preserves in the Austrian town of Gorz, in 1879. The company may not have divulged all the secrets behind its success, but it has revealed one: Only the best fruits are good enough for its preserves. This is why they source their fruit from the world's best fruit-growing regions. Decades of experience and long-standing fruit-buying relationships give them an edge when it comes to obtaining choice, high quality fruits which are then processed by gentle cooking.