CURTIRISO ARBORIO RICE 5/1KG
Arborio is unmistakable thanks to its large, pearly grains and high yield. During preparation, the grains cook perfectly and evenly, leaving the core, rich in starch, firm and always guaranteeing perfect creaminess in your risotto.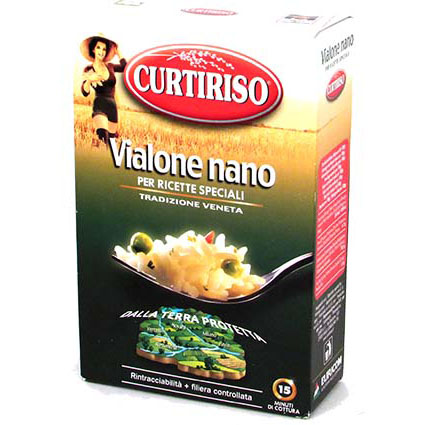 GROCERY, RICE, GRAINS & FLOUR
The pride and joy of the Po Plain, Vialone Nano is made in the Southern Veronese district, where it is cultivated in areas irrigated with spring water. The medium sized grain, which is rounded and semi-elongated, has the capacity to absorb condiments and stay firm during cooking, making it one of the most prized varieties of Italian rice. It is extremely versatile but ideal for refined risottos.