CINQUINA GREEN GIANT CRACKED OLIVES – BULK
The combination of time, tradition and technology has rewarded Cinquina with the ISO 9001 certificate which has placed the Company among the best food industries in Abruzzo. All Cinquina products are packed in handy packaging preserving their authenticity and allowing them to be distributed and enjoyed all over the world. The olives are packed as soon as they are picked; that is why they keep their superb taste, aroma and freshness. Cinquina olives are perfect for making authentic Mediterranean dishes.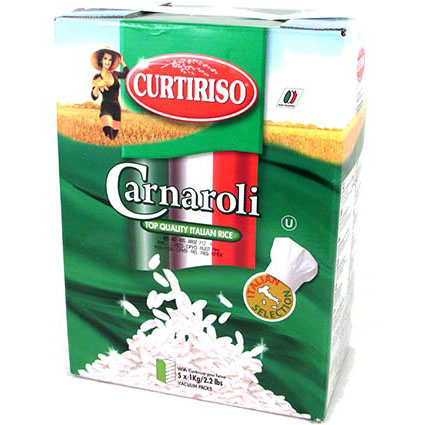 GROCERY, FLOUR, RICE & GRAIN, RICE, GRAINS & FLOUR
Carnaroli rice starch is that richest in amylose, a substance which helps make the grain consistent and keeps it firm at all times. Its unequaled gastronomic aptitudes lie in its excellent capacity to absorb aromas and condiments and in the balanced release of starch during cooking, which makes it possible to amalgamate and bring out the flavors of the most varied foods.