CINQUINA GREEN GIANT CRACKED OLIVES – BULK
The combination of time, tradition and technology has rewarded Cinquina with the ISO 9001 certificate which has placed the Company among the best food industries in Abruzzo. All Cinquina products are packed in handy packaging preserving their authenticity and allowing them to be distributed and enjoyed all over the world. The olives are packed as soon as they are picked; that is why they keep their superb taste, aroma and freshness. Cinquina olives are perfect for making authentic Mediterranean dishes.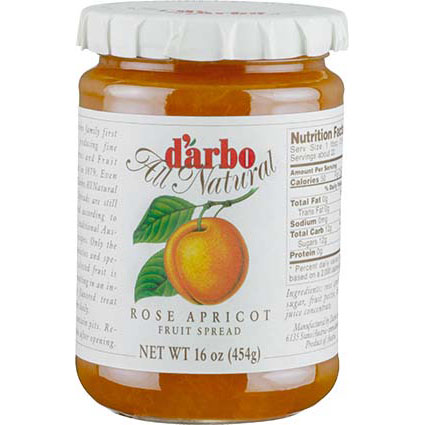 Specials, GROCERY, PRESERVES
Apricot preserves. The Darbo family started making preserves in the Austrian town of Gorz, in 1879. The company may not have divulged all the secrets behind its success, but it has revealed one: Only the best fruits are good enough for its preserves. This is why they source their fruit from the world's best fruit-growing regions. Decades of experience and long-standing fruit-buying relationships give them an edge when it comes to obtaining choice, high quality fruits which are then processed by gentle cooking.