CINQUINA GREEN CERIGNOLA 3G – BULK
The combination of time, tradition and technology has rewarded Cinquina with the ISO 9001 certificate which has placed the Company among the best food industries in Abruzzo. All Cinquina products are packed in handy packaging preserving their authenticity and allowing them to be distributed and enjoyed all over the world. The olives are packed as soon as they are picked; that is why they keep their superb taste, aroma and freshness. Cinquina olives are perfect for making authentic Mediterranean dishes.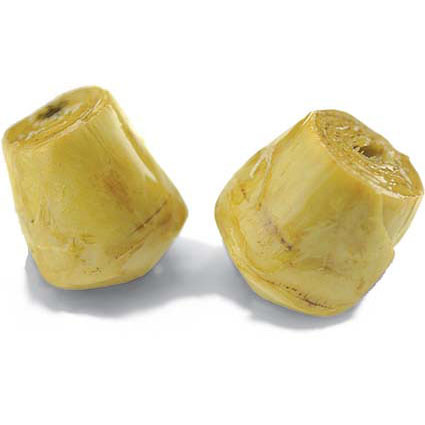 GROCERY, VEGETABLES & LEGUMES, VEGETABLES & BEANS
Delicious small artichoke hearts, with a sweet and intense flavor. A perfect garnish for warm fish and meat dishes. From selection of the freshest produce, to its state of-the-art production facility in Marche, Castellino takes pride in producing the best tasting antipastos available.