CINQUINA GREEN CERIGNOLA 3G – BULK
The combination of time, tradition and technology has rewarded Cinquina with the ISO 9001 certificate which has placed the Company among the best food industries in Abruzzo. All Cinquina products are packed in handy packaging preserving their authenticity and allowing them to be distributed and enjoyed all over the world. The olives are packed as soon as they are picked; that is why they keep their superb taste, aroma and freshness. Cinquina olives are perfect for making authentic Mediterranean dishes.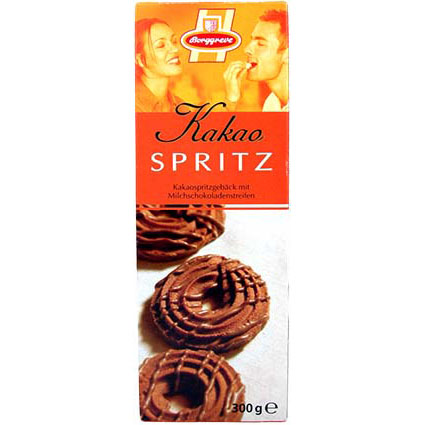 GROCERY, BAKED GOODS
Since 1928, Borggreve has produced its exclusive biscuit and pastry specialties in the traditional way which has been handed down over many years. The kakao spritz has a Viennese whirl with a hint of cocoa and milk chocolate stripes.