CINQUINA GREEN CASTELVETRANO PITTED OLIVES – BULK
Castelvetrano Olives, whose actual olive name in Nocellara del Belice, are typically grown in the area surrounding Castelvestrano, Sicily. They are a distinct olive, with a buttery texture, a clean seasalt flavor, and a bright green color. Cinquina olives are packed as soon as they are picked; that is why they keep their superb taste, aroma and freshness. The olives are perfect for making authentic Mediterranean dishes.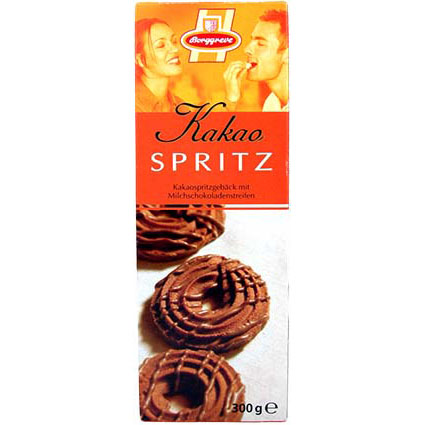 GROCERY, BAKED GOODS
Since 1928, Borggreve has produced its exclusive biscuit and pastry specialties in the traditional way which has been handed down over many years. The kakao spritz has a Viennese whirl with a hint of cocoa and milk chocolate stripes.