CINQUINA CAPERS IN SALT – BULK
Many chefs prefer capers packed in salt, as opposed to brine because the dry salt pack's ability to maintain the caper's piquant flavor. To use, wash the capers in cold water to rinse off the excess salt.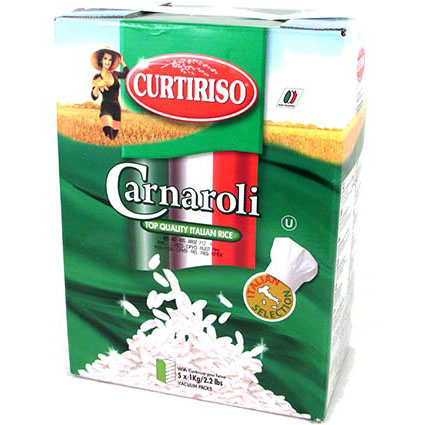 GROCERY, FLOUR, RICE & GRAIN, RICE, GRAINS & FLOUR
Carnaroli rice starch is that richest in amylose, a substance which helps make the grain consistent and keeps it firm at all times. Its unequaled gastronomic aptitudes lie in its excellent capacity to absorb aromas and condiments and in the balanced release of starch during cooking, which makes it possible to amalgamate and bring out the flavors of the most varied foods.