CASTELLINO GLOBE ARTICHOKES W/ STEM – BULK
The Artichokes with Stem Alla Romana is marinated with herbs and oil. From selection of the freshest produce, to its state of-the-art production facility in Marche, Castellino takes pride in producing the best tasting antipastos available.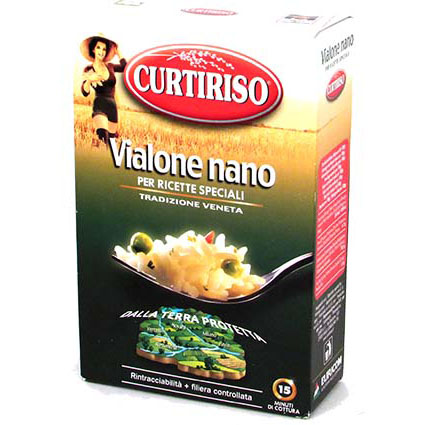 GROCERY, RICE, GRAINS & FLOUR
The pride and joy of the Po Plain, Vialone Nano is made in the Southern Veronese district, where it is cultivated in areas irrigated with spring water. The medium sized grain, which is rounded and semi-elongated, has the capacity to absorb condiments and stay firm during cooking, making it one of the most prized varieties of Italian rice. It is extremely versatile but ideal for refined risottos.