CANAAN SUN DRIED TOMATO CAPER SPREAD
Palestinian tomato varieties like the Mandawi and Khalili are succulent with a unique, rich, robust, and subtly sour flavor. These tomatoes are carefully selected, washed, and sun-dried by women-owned cooperatives. They are then blended with wild capers and organic olive oil. Serve as a dip or spread on crusty bread or crackers. Toss with warm pasta, or spread on fish or meat and grill or bake for an easy and elegant meal.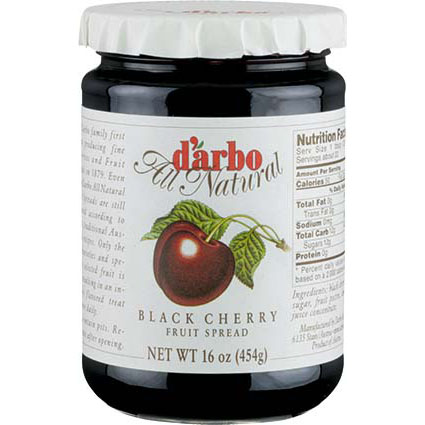 Specials, GROCERY, PRESERVES
Black cherry preserves. The Darbo family started making preserves in the Austrian town of Gorz, in 1879. The company may not have divulged all the secrets behind its success, but it has revealed one: Only the best fruits are good enough for its preserves. This is why they source their fruit from the world's best fruit-growing regions. Decades of experience and long-standing fruit-buying relationships give them an edge when it comes to obtaining choice, high quality fruits which are then processed by gentle cooking.