CANAAN SUN DRIED TOMATO CAPER SPREAD
Palestinian tomato varieties like the Mandawi and Khalili are succulent with a unique, rich, robust, and subtly sour flavor. These tomatoes are carefully selected, washed, and sun-dried by women-owned cooperatives. They are then blended with wild capers and organic olive oil. Serve as a dip or spread on crusty bread or crackers. Toss with warm pasta, or spread on fish or meat and grill or bake for an easy and elegant meal.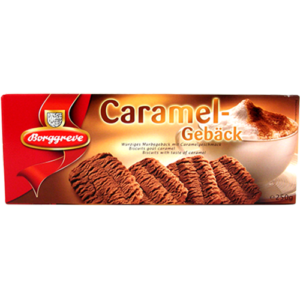 GROCERY, BAKED GOODS
Since 1928, Borggreve has produced its exclusive biscuit and pastry specialties in the traditional way which has been handed down over many years. The finest spices guarantee a cookie with a zippy taste that makes the ideal companion for tea or coffee.