CANAAN CAPER OLIVE TAPENADE
This unique tapenade captures the flavors of Palestine by blending organic Nabali green olives with organic caper berries, Organic & Fair Trade olive oil, lemon juice and spices. Tangy and fruity in flavor, complex in texture, this tapenade has the distinct flavor of the Nabali olives. Use as a spread or dip with crusty bread or crackers or toss with warm pasta. Instant gourmet taste when spread over grilled or baked fish or meat!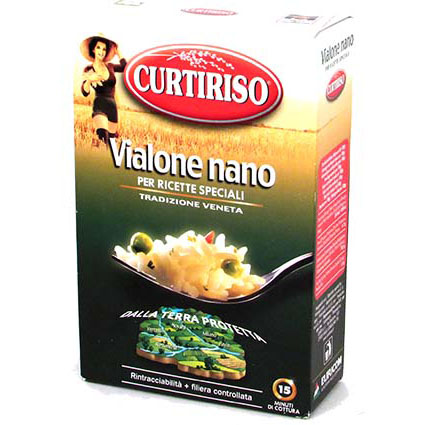 GROCERY, RICE, GRAINS & FLOUR
The pride and joy of the Po Plain, Vialone Nano is made in the Southern Veronese district, where it is cultivated in areas irrigated with spring water. The medium sized grain, which is rounded and semi-elongated, has the capacity to absorb condiments and stay firm during cooking, making it one of the most prized varieties of Italian rice. It is extremely versatile but ideal for refined risottos.