CANAAN CAPER OLIVE TAPENADE
This unique tapenade captures the flavors of Palestine by blending organic Nabali green olives with organic caper berries, Organic & Fair Trade olive oil, lemon juice and spices. Tangy and fruity in flavor, complex in texture, this tapenade has the distinct flavor of the Nabali olives. Use as a spread or dip with crusty bread or crackers or toss with warm pasta. Instant gourmet taste when spread over grilled or baked fish or meat!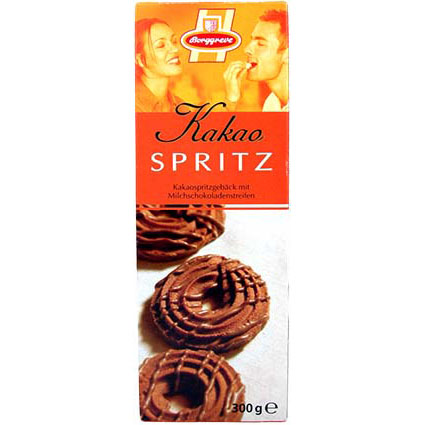 GROCERY, BAKED GOODS
Since 1928, Borggreve has produced its exclusive biscuit and pastry specialties in the traditional way which has been handed down over many years. The kakao spritz has a Viennese whirl with a hint of cocoa and milk chocolate stripes.