CAMPO D'ORO PEPPER PESTO
From the heart of Sicily, this gourmet line of tapenades and spreads mirror traditional Sicilian cooking.  All the ingredients are promptly packaged after harvest to retain the quality and freshness.  No Additives or Preservatives, ever!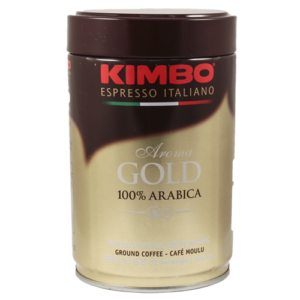 BEVERAGES
Kimbo represents the best in Italian coffee.  For over 50 years Kimbo had expertly blended the highest quality ingredients to adhere to the Neapolitan tradition. The irresistible aroma, the thick crema,  and the full-bodied, well balanced taste is like velvet on the tongue.