CAMPO D'ORO PEPPER PESTO
From the heart of Sicily, this gourmet line of tapenades and spreads mirror traditional Sicilian cooking.  All the ingredients are promptly packaged after harvest to retain the quality and freshness.  No Additives or Preservatives, ever!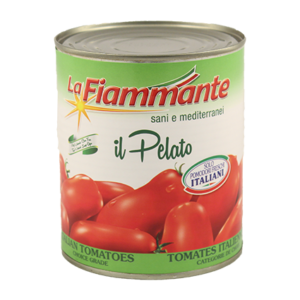 Specials, GROCERY, TOMATOES
La Fiammante is one of Italy's most popular tomato brands. They are Vera Pizza Napoletana approved, which means they meet strict requirements that respect the tradition of Neapolitan pizza ingredients. By putting time and care into their picking and packaging process, La Fiammante ensures a high quality product that is filled with undeniable flavor.  Once you try these tomatoes, it will be hard to go back to anything else.