CAMERINO RUSTICHE TAGLIATELLE 17.6OZ
La Pasta di Camerino is based on a careful choice of the simplest and most genuine ingredients: only class A fresh eggs and first extraction semolina.  They use 33% egg in every mixture which is then extruded through brass dies, an essential process for obtaining a rich and porous pasta.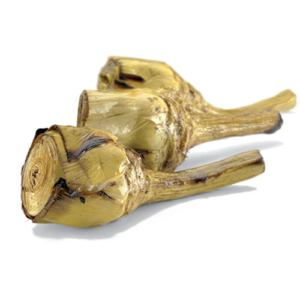 GROCERY, VEGETABLES & LEGUMES, VEGETABLES & BEANS
Rustic Grilled Artichokes with Stems. A hearty and appetizing side to meat or fish. The complex flavors with satisfy the most sophisticated of palates. From selection of the freshest produce, to its state of-the-art production facility in Marche, Castellino takes pride in producing the best tasting antipastos available.