CAMERINO PAPPARDELLE 17.6OZ
La Pasta di Camerino is based on a careful choice of the simplest and most genuine ingredients: only class A fresh eggs and first extraction semolina.  They use 33% egg in every mixture which is then extruded through brass dies, an essential process for obtaining a rich and porous pasta.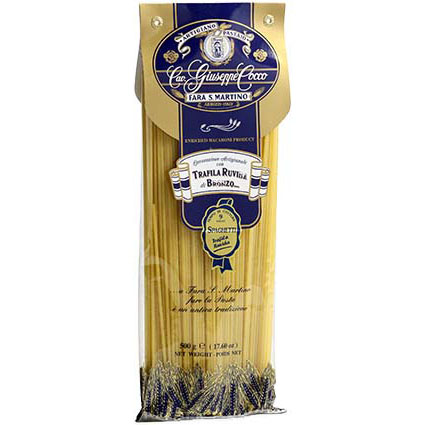 GROCERY, PASTA, BULK PASTA
This pasta is the real deal. Produced in the Chieti Province of Abruzzo, the de-facto capital of quality pasta production, Giuseppe Cocco uses old world techniques and bronze die to extrude its pasta. This creates a slightly rough finish to the noodle, allowing it to cling perfectly to sauce.