CALLIPO TUNA IN OLIVE OIL (TIN)
Callipo, founded in Pizzo in 1913, was the first producer of canned tuna in all of Italy. The company has stayed in family hands and has been passed through four generations to the present day. Callipo's Fishing method is in total accordance with the protection of the habitat of the seas and is certified 'Dolphin Safe' approved by Earth Island Institute. The main characteristic of this Yellow fin tuna is the light pink color the compact, full flavor of the meat.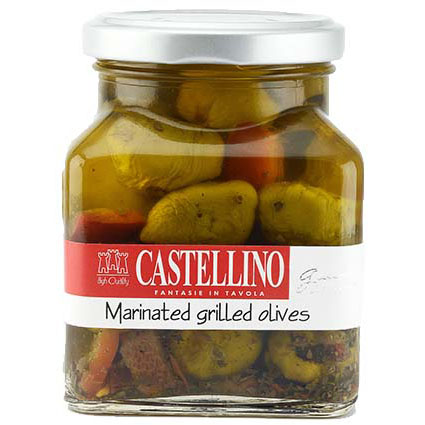 GROCERY, VEGETABLES & LEGUMES
We are proud to introduce Castellino?s new assortment of retail vegetable antipasti. The attractive clear jars, and simple, elegant packaging, allow your customers to see the superior quality vegetables packed in side. After one taste, your customers will realize that not all jarred vegetables are created equal!