CAFFO VECCHIA GRAPPA(AGED)
Caffo Vecchia Grappa is the result of over a century of experience. Its methods of working provides a slow steam distillation of fine Italian grapes and subsequent aging of the precious distillate in oak barrels.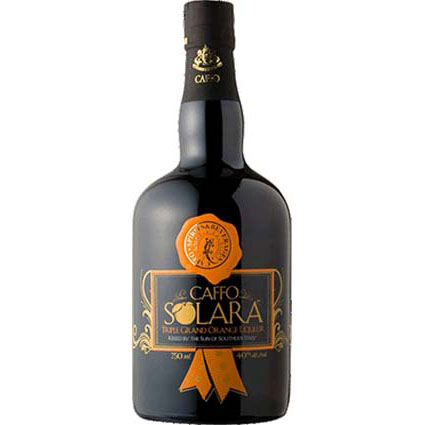 WINE & SPIRITS, SPIRITS
Each drop of Solara encloses the fragrance of the best sweet and bitter oranges that grow in the south of Italy. Solara is a versatile liquor which can be drank smooth, on the rocks, or as the main ingredient in the best citrus cocktails.