CAFFO LIQUORICE
Nature gave its best when making liquorice. In fact, it has been known since ancient times for its medicinal purposes and the sweet and pleasant taste of its root. Distilleria Caffo was the first to produce liqueur using pure Calabrese liquorice, creating a unique and unmistakable product. For this reason, today only Caffo Liquorice is the original pure Calabrese liquorice liqueur…tasting is believing!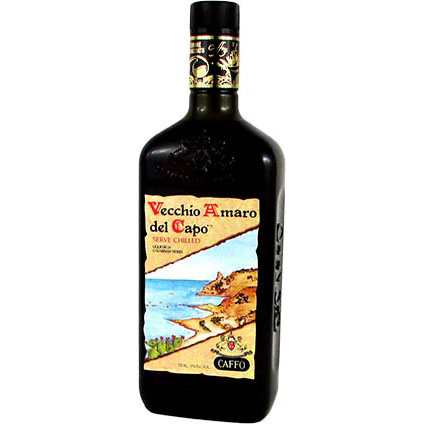 WINE & SPIRITS, SPIRITS
Vecchio Amaro del Capo is produced with 29 different Calabrian aromatic herbs and roots. This delicious amaro boasts intense, earthy notes of fresh herb and quinine, backed by a strong minerality and a hint of cola nut. Drink it chilled to fully enjoy the variety of aromas and flavors.