ANGELO & FRANCO PULCINELLA
When Angelo Tartaglia and Franco Russo moved to Los Angeles from Bagnoli Irpino, Italy, they brought with them the skills and knowledge to produce authentic Mozzarella right here in California.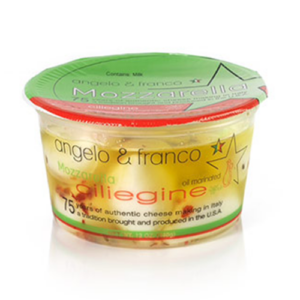 MEAT & CHEESE, FRESH CHEESE
This marinated mozzarella is produced following the centenary old original Bagnoli Irpino recipe – further developed and mastered over three generations by Franco's family business. The products used are 100% natural and all originate from US soil as to guaranty maximum freshness and quality.